Attendance and Team Points Winners
Attendance and Team Points Winners
12 April 2019 (by admin)
We have our winners for our attendance and team points competition for the spring term 2019.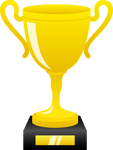 Over the course of this term the house teams of Mars, Jupiter, Saturn and Venus have been gaining points to contribute towards finding an overall house points winner.
This term the winning team was: Jupiter. This is the second term in a row that Jupiter have been our House / Team points winners. Well done Jupiter!
We also have an award for the class which has had the best attendance over the term. This term our winning class was 4S. Well done 4S!
Many thanks to parents / carers for supporting us with our drive to improve attendance and ensure that through attending school every day, pupils have the best possible opportunity to achieve well at school. It is essential that all pupils attend school everyday unless there is an unavoidable reason for absence.