Harvest Festival Services - Thursday 17th October
Harvest Festival Services - Thursday 17th October
9 October 2019 (by admin)
Don't forget to come and join us at St Paul's Church on Thursday 17th October for our Harvest Festival Services.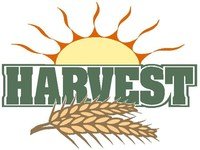 Our Harvest Festival services take place on Thursday 17th October at St Paul's Church.
Our EYFS / KS1 service starts at 9.15am whilst our KS2 service starts at 10.15am.
As part of our Harvest Festival services both the school and St Paul's church are supporting the Tamworth Food Bank (www.tamworth.foodbank.org.uk). This will ensure that the families in most need in the local community will benefit from any donations that you are able to make.
We would request that pupils where possible bring one item from the list below to donate. Pupils will bring their donation into the church as they enter for the service.
Cereals / Soup / Pata / Rice / Tinned tomatoes /Pasta sauces / Lentils and pulses / Tinned meat / Tinned vegetables / Tea / Coffee Tinned fruit / Biscuits / UHT milk
If you are aware of a member of the local Fazeley community who would benefit from an individual harvest box containing donated food items please contact Mrs Morton in the school office.