Parent Governor Vacancies on our Governing Board
Parent Governor Vacancies on our Governing Board
7 January 2020 (by admin)
Would you like to help our school to further develop and improve? Then please consider joining our Governing Board.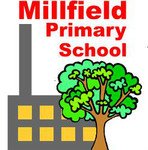 Our school currently has two vacancies for parent governors on our governing board.
Parent governors are elected by and from other parents and are vital to our governing body. They share equally with other governors the responsibility for carrying out the governing body's wide range of responsibilities. Governors do not run the school day to day, as their role is at the strategic or policy-making level in the school. You do not have to be an expert on education to be a school governor, and we value the experience that all governors bring to the role.
To find out more about what being a governor at this school is like please contact the school office to arrange for to meet with a current Millfield school governor who will be very willing to answer any questions.
If you would like to take the opportunity to put yourself forward as a candidate, you may only do so by completing an official nomination form (available at the school office or by clicking here).
Nomination forms must be returned by 3.30pm on Friday 31st January.